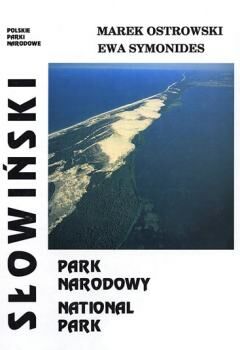 Polish national and landscape parks
The Study follows its own programme involving the use of imaging techniques in studies of the natural environment, including areas subject to particular legal protection. Its main points are aerial and satellite photography, but an essential role is also played by surface and microscope (light microscope, scanning electron microscope) imaging, thermal images etc.
The author took the first colour vertical aerial photographs of the entire Wigierski and Słowiński National Parks and also has a documentation gathered for many years of almost all landscape parks.
In 1993 the Study, together with a team of photogrammeters drew up the first in Poland digital orthophotomap in natural colours. This was a photomap of the area of the Słowiński National Park. Consequently, the Independent Image Information Study was not only the first to draw up a digital photomap but also has the oldest colour documentation. It can serve as a reference for all modern data and allow the determination - in the longest time period for the Parks - of changes and trends and this area is characterized by extraordinary dynamics. see animation of dunes motion
The Park was also the subject of the elaboration "Słowiński National Park", written together with professor Ewa Symonides. The album is the result of the experience both authors -researchers gained in the park but at the same time is the fruit of their fascination with Nature and the landscapes of this area.
The aerial photomap of the sea bottom in the Gdańsk Bay, made by Marek Ostrowski, is especially worth mentioning. This is the first and only photogrammetric work for the submarine Landscape park that is planned in this region.