English
Polski

Print

Warsaw in aerial photography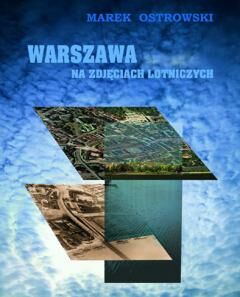 Warsaw of the 1st half of the XX century in aerial photography
This work was completed in co-operation with the State Archives of Warsaw. Photos taken between 1917 and 1945 will be presented. The vertical photos (prepared in the form of photogrammetric elaborations) that are a unique source material for scientific studies and travel back to Warsaw's past are particularly vaulable. The volume will include photos of Warsaw from 1926 that will be published for the first time (Warsaw was the first town in the world to execute a full photogrammetric record of such a large area), a complete photoplan of the city from 1935, fragments of German reconnaissance from 1939, unpublished Soviet photos from September 1944 (the Warsaw Uprising) and a complete photoplan from 1945 of the war damages.
The town will be visible with all its streets, buildings and court yards, meadows and fields from before the war and just after it, The aerial photos will be accompanied by comparable field black and white photos from those years.
The web site also presents photos taken in 1926 and 1935 as well as a photo taken in 1945.
The photos are not accompanied by any explanation, which allows independent identification.